BIOGRAPHY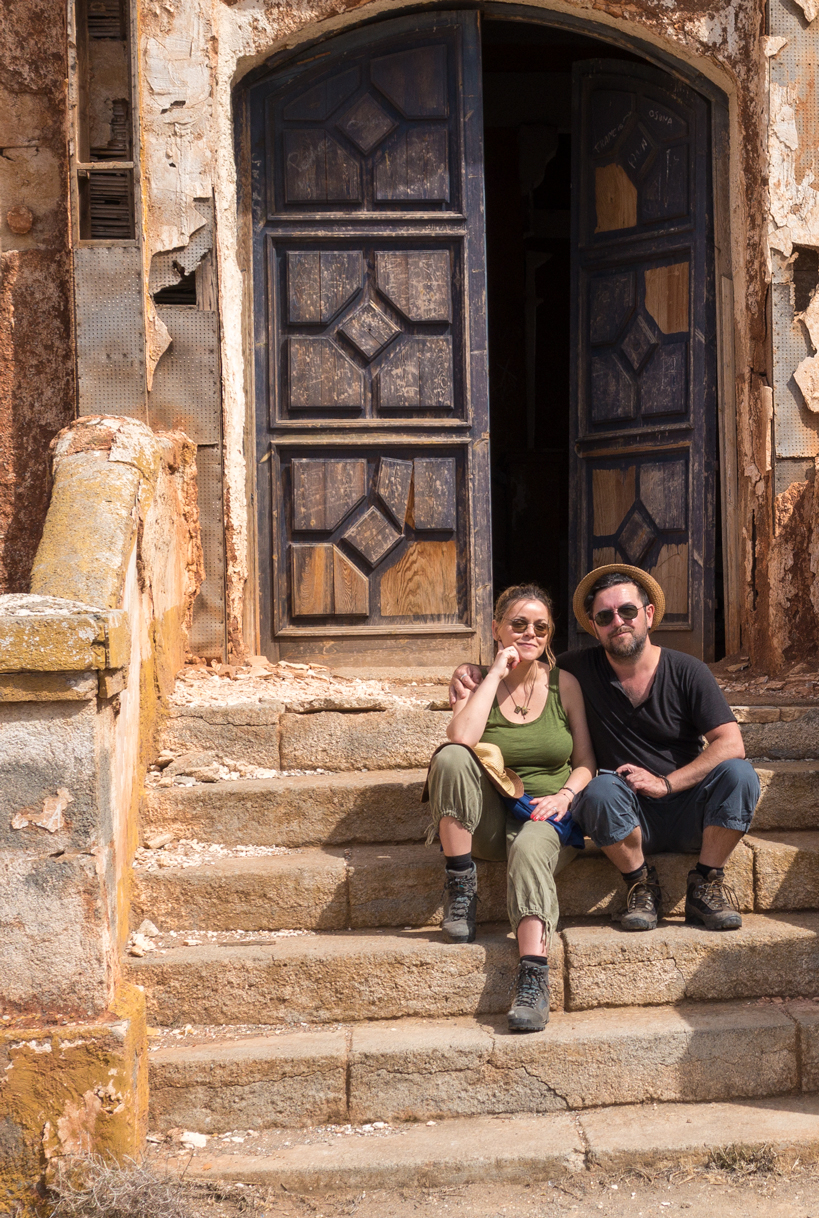 Carine-M and Élian Black'Mor are concept and graphic designers, authors and illustrators. This duet of artists works in total harmony and reveals an abouding creative universe in the field of Fantasy and Weird.
Alternately conductor and instrumentalist, they are at the service of their creations. Their hybrid work blends traditional practice with the digital tool. The graphic identity of each combines itself, while it remains visible and accessible.
Each artist is the author of his own univers: " The Black'Mor Chronicles " for Élian, where he recounts the spooky peregrinations of his avatar of paper, " L'épouvantable encyclopédie des fantômes " that opens for Carine-M a window on her poetic and surreal imagination. This work is performed at 4 hands. Their inspirations range from Victorian period and black Romanticism while tapping into our contemporary time.
Among their references, we find : Edward Gorey, John Bauer, Gustav-Adolf Mossa, Charles Addams,Tim Burton, Bill Carman, Dan Hillier or Jimmy Nelson …
BIOGRAPHIE
Carine-M et Élian Black'Mor  sont concept-designers, graphistes, auteurs et illustrateurs. Ce duo d'artistes fonctionne en totale osmose et révèle un univers créatif foisonnant dans le domaine du Fantastique et de l'Étrange. Tour à tour chef d'orchestre et instrumentiste, ils se mettent au service de leurs créations. Leur travail hybride mêle la pratique traditionnelle à l'outil numérique. L'identité graphique de chacun se combine, tout en restant visible et accessible.
Chaque artiste est l'auteur d'un univers qui lui est propre : "Les Black'Mor Chronicles" pour Élian, où il relate les pérégrinations fantasmagoriques de son avatar de papier; "L'épouvantable encyclopédie des Fantômes" qui ouvre pour Carine-M une fenêtre sur son imaginaire poétique et surréaliste. Ce travail est réalisé à 4 mains. Leurs sources d'inspirations vont de la période victorienne au Romantisme noir tout en puisant dans notre époque contemporaine.
Parmi leurs références, on trouve : Edward Gorey, John Bauer, Gustav-Adolph Mossa, Charles Addams, Tim Burton, Bill Carman, Dan Hillier ou encore Jimmy Nelson…